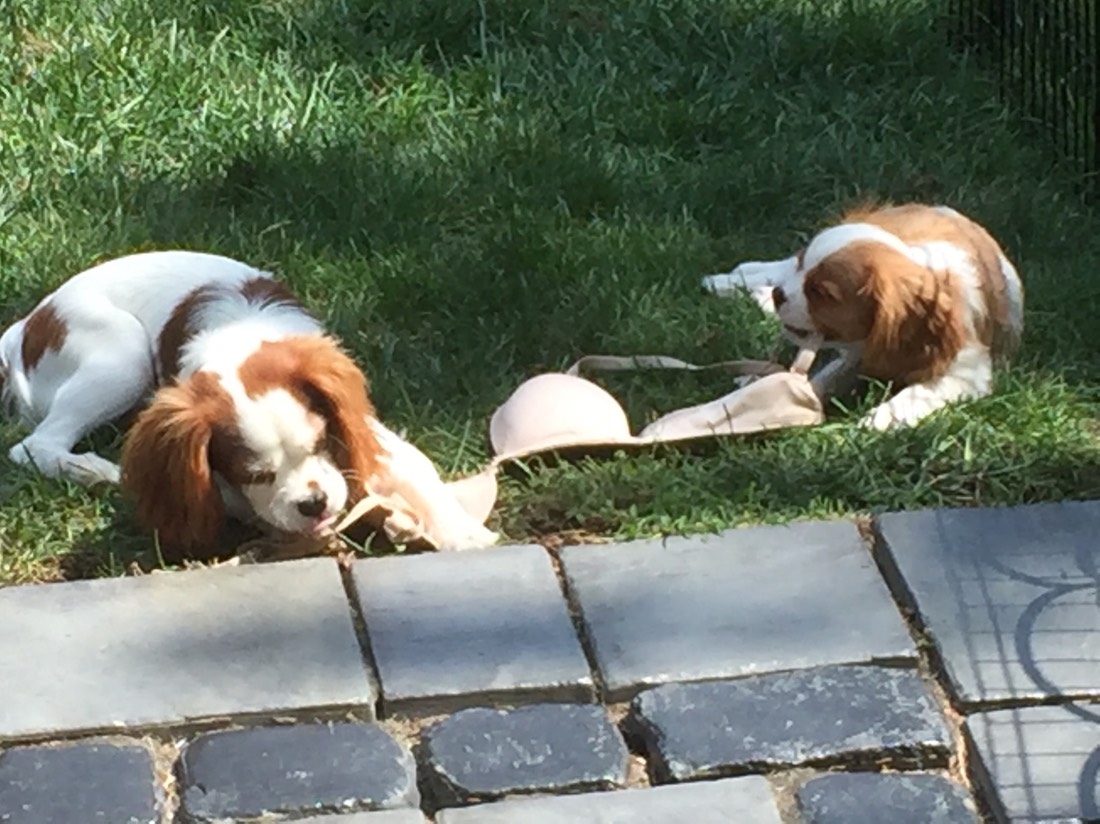 Lets just say if you don't give your puppies something good to chew and play with… they will find something!!!  Thankfully that is my co-breeders back yard.  LOL
If you don't give your Cavalier something to chew or play with they will find something!!  Thankfully, this is one of my co-breeders back yard!! LOL
Cavaliers consider Toys and Chew as something synonymous.  The Pet Industry is flooded with toys and products for your Cavalier, the problem is finding safe products.  The American Veterinary Association cites that intestinal blockages is the number two most common and life threatening surgical procedure.  I know first hand as I have had a couple that had Radiographs and were able to pass foreign objects and one surgical procedure to remove part of a towel.  Therefore I take toys and chews as a very seriously.     
Simple Rules
* Nothing made in China 
* NO Rawhide
* NO NylaBones
* Sturdy construction that is made for a Labrador size dog
* NO stuffing
 That puts a big dent in the world of dog toy and chew products!!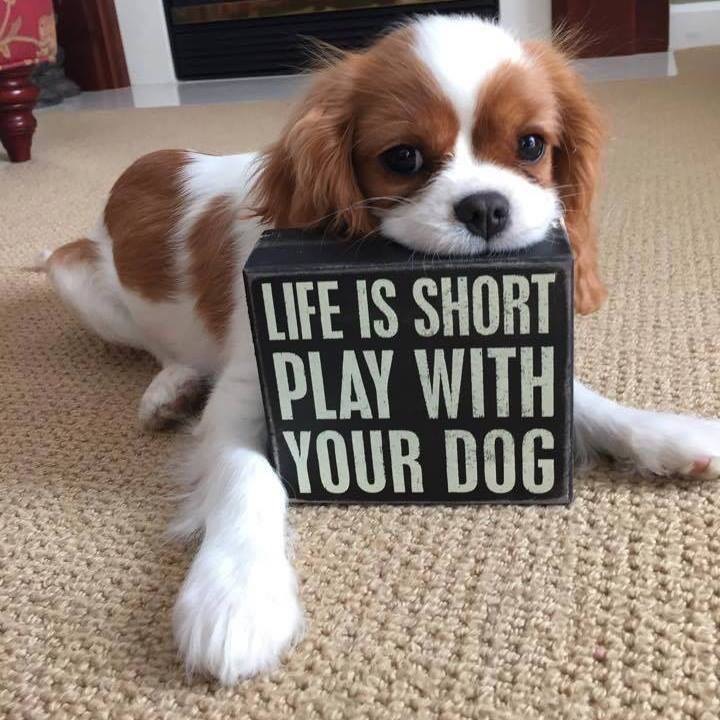 To be continued…