VETERINARIAN - General and Reproductive 
  This husband and wife team Dr's JoAnn & Jay Randall have put LynWood Cavaliers where we are today!  We are so grateful for their knowledge, experience and passion for excellence in reproduction and animal health care.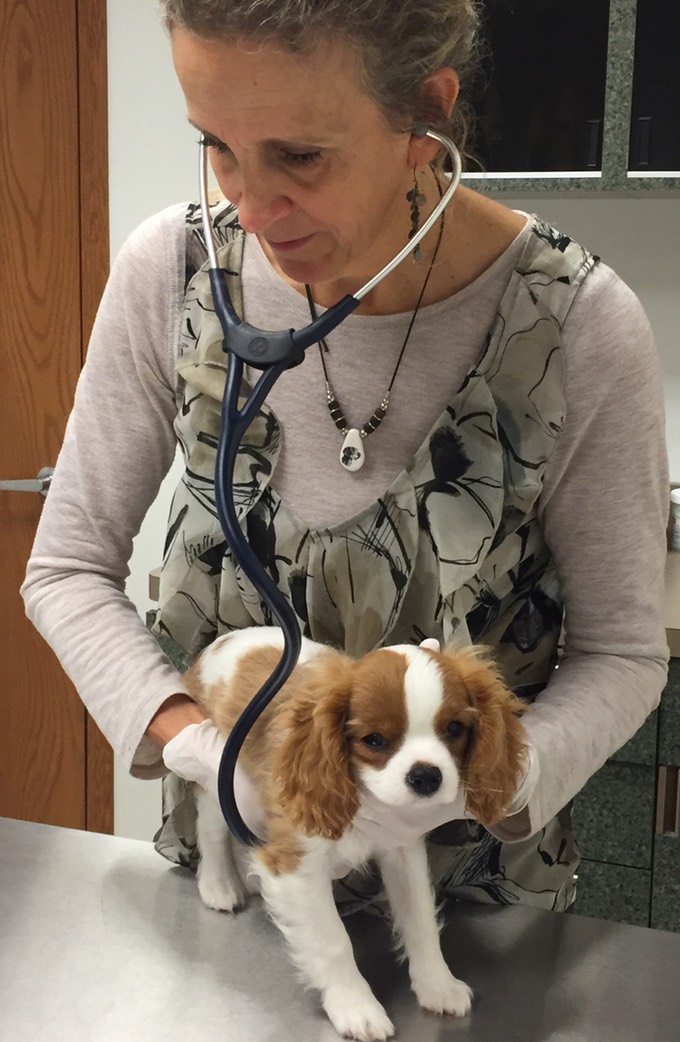 Dr. JoAnn is not only a Veterinarian but a Board Certified Theriogenologist, a specialty in canine reproduction and breeding.  She monitors all our pregnancies from progesterone testing, natural, fresh chilled or frozen inseminations and neonatal care and health evaluations on our puppies.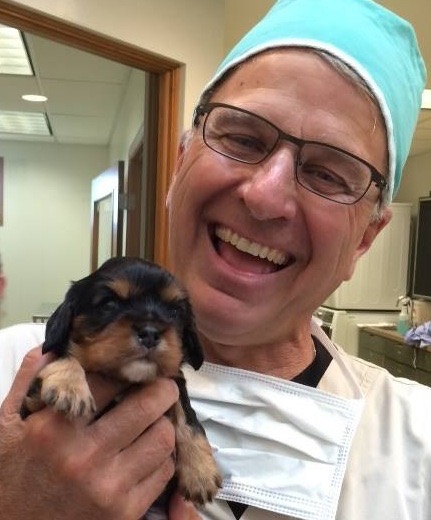 Dr. Jay is a master surgeon with specialty in Ultrasound.  He lectures and does research using ultrasound also in reproduction.  Their research has made a direct impact by providing information and tools to make better decisions for our dogs and breeding program.  …… Can you see the baby int he ultrasound below?  There is a dot on the head and one on his tail showing he is 1.64 cm long!   
Dr. Spencer and Dr. Chris joined the team this last year.  Their warmth, compassion and expertise is without fail.  Everyone that we introduce to the clinic rave about the quality of care and professionalism.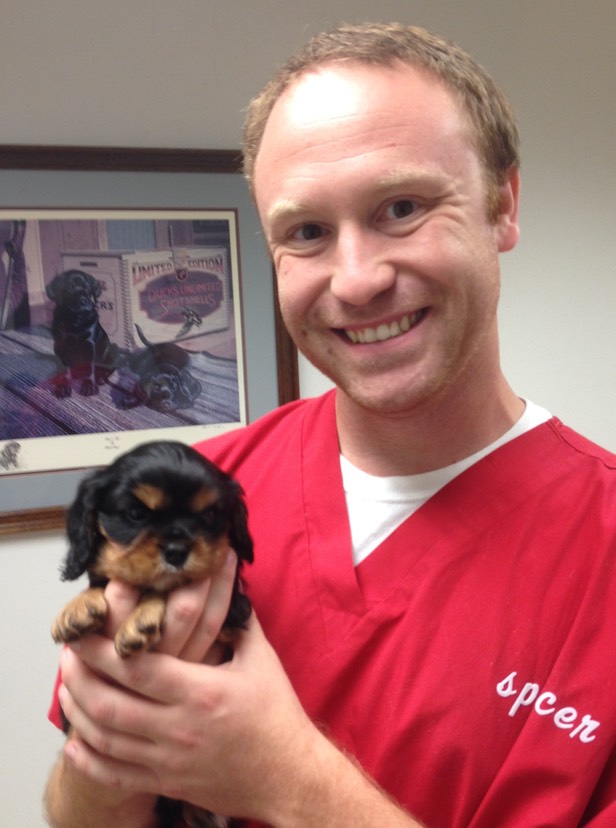 Please visit their site by clicking their logo above for more information.  If you have one of our dogs, all of our records are open.  
NEUROLOGY - For CM and SM testing
 Our line of cavaliers has been MRI scanned for almost 20 years with Dr. Michael Podell who is a Board certified Neurologist in Chicago.  Dr. Podell owns a Cavalier, Jewels who was retired out of our breeding program after being diagnosed with very mild CM and a small syrinx being SM.  To date, Jewels is 10 years old and heart clear, healthy and her best friend is a Golden.  Jewels remained asymptomatic of any SM issues until last year where she was reported to be stiff on a couple of cold winter days.  She is now taking medication as needed.    Photographed below with LynWood Color my World - Paisley who represents some of our  4th generation clear of CM/SM.  She is CM0SM0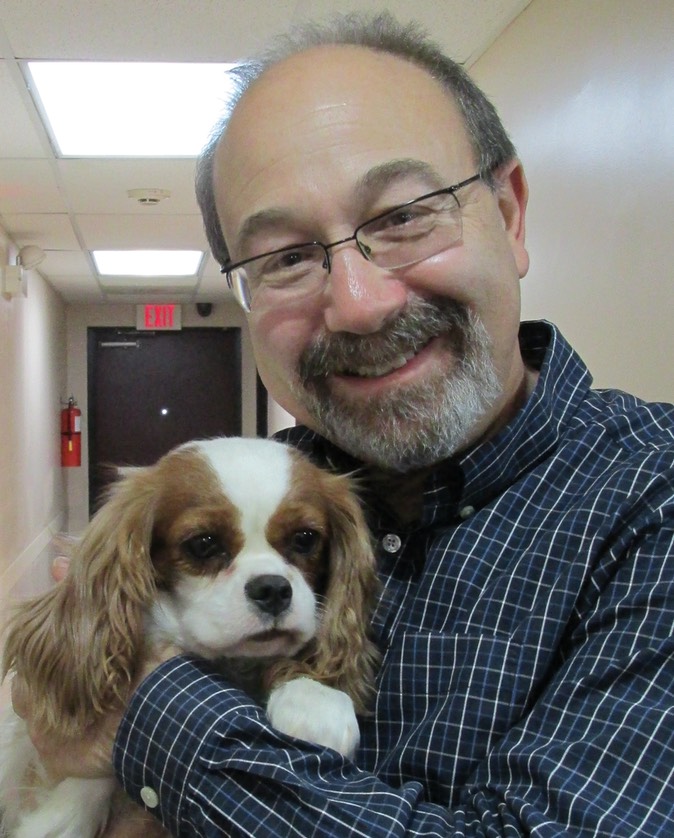 Dr. Podell has been very active with CM / SM - Syringomyelia in the Cavalier and actively works with ongoing research.  
   Years ago we started by flying from the gulf coast of Alabama with one dog at a time.  After we relocated to the North shore of Chicago, I worked with Susan Shidler and established the low cost group rate MRI clinic with Dr. Podel.  With the help of the then club President, Piera Brown and VP, Meg Hennessey, the AKC Cavalier Club of Greater Chicago now sponsors the reduced cost group clinic.  Contact CavalierHealth@yahoo.com for upcoming MRI scanning dates.