Ya, we have a Passport from Canada!  Tweed walked in the house and said.. "I'm home!"  She managed to wiggle her way into our hearts the first night and now is Linda's little shadow.  Tweed won Linda's heart one puppy kiss at a time and it was not hard.    
  Still not sure how we managed to steal this beautiful little girl from Pat and Harry Barrington however, Tweed is truly stunning!  Thank you Pat!!  We are so excited to start showing her toward her AKC championship.  She is exceptional.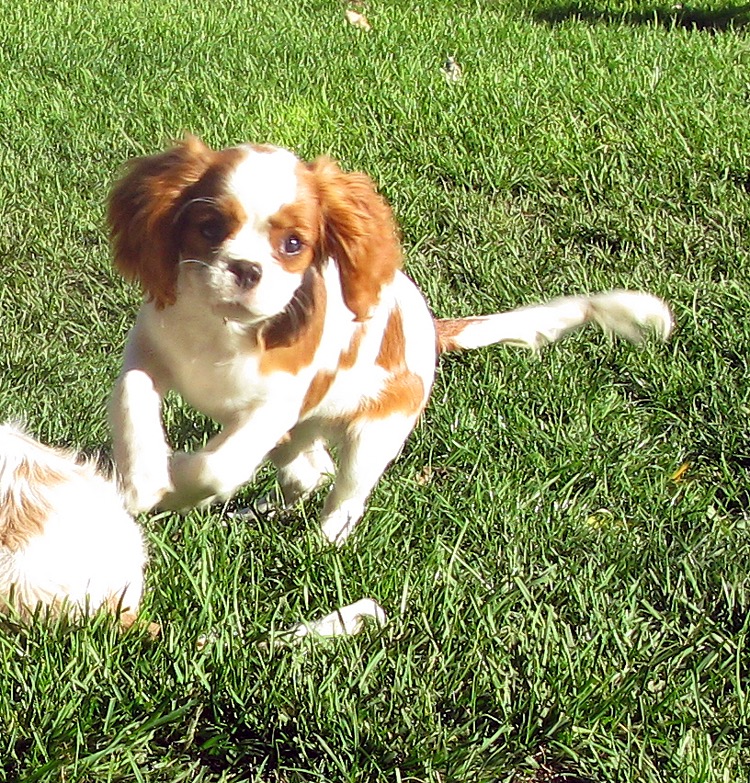 Dam:  

Sire:   

Breeder:   Pat Barrington 

Heart: Clear at 12 weeks / 2 years

Eye: Clear at 8 weeks / 2 years

Hips: OFA Good 2 years

Patellas: Pass 2 years 

DNA: Clear by Heredity 

MRI for SM/CM:  CM0 / SM0  CLEAR!!




   Tweed's Certified Health Certificates are now being posted to the Canine Health Information Center with OFA for her CHIC number.   Copies of original health certificates are always available to our puppy buyers.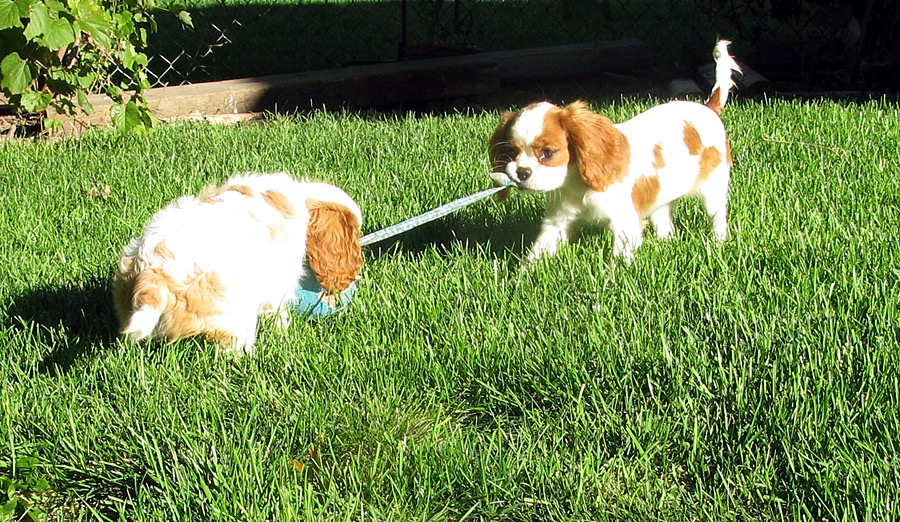 Tweed and Pink are great playmates.