Dee had three beautiful litters and is now retired.   Dee-Dee and litter mate Molly - SevenWoods Devine Miss M are Trixie x Dakota daughters.  The two are almost identical save for a blenheim spot on Molly and an extra touch of sweetness in Dee!  Dee can make anyone smile :)  Molly is Co-owned by Sue Shidler.   
    Dee hates to travel but loves people so she was never shown, however she is one that people marvel over.  Stunning structure, beautiful head and a true Cavalier temperament.  
Dam:  Sevenwoods E Trixie Palmer 

Sire:    Sevenwoods Dakota 

Heart: Clear 2014

Eye: Clear 2014

Hips: OFA grade Good

Patellas: Good 2014

DNA: Clear

MRI for SM/CM: Good 




Click the OFA Canine Health Information Center CHIC Logo below to view some of  Dee's health certificates.  Dee has also been MRI scanned for CM/SM by Dr. Michael Podel.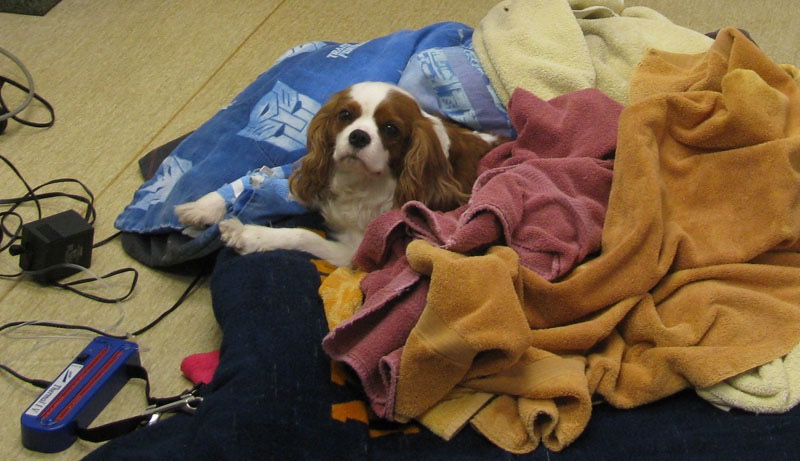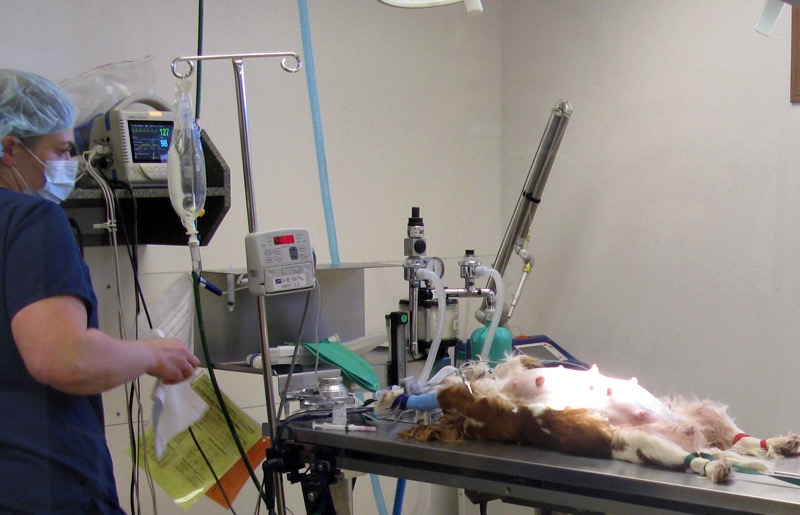 *   Spring 2014  Dee was bred to Gator - Hazelcoat's Bromwell who is listed here on the web site.   Dee who normally whelps her litters naturally unfortunately, today she had an emergency c-section.  Thanks to the wonderful facility The Animal hospital of Woodstock and under master surgeon  Dr. Chris Shule DVM.  The images below are so very interesting and I thought I would share them.  Due to the fact that some people don't enjoy surgical photos you can click HERE and see them.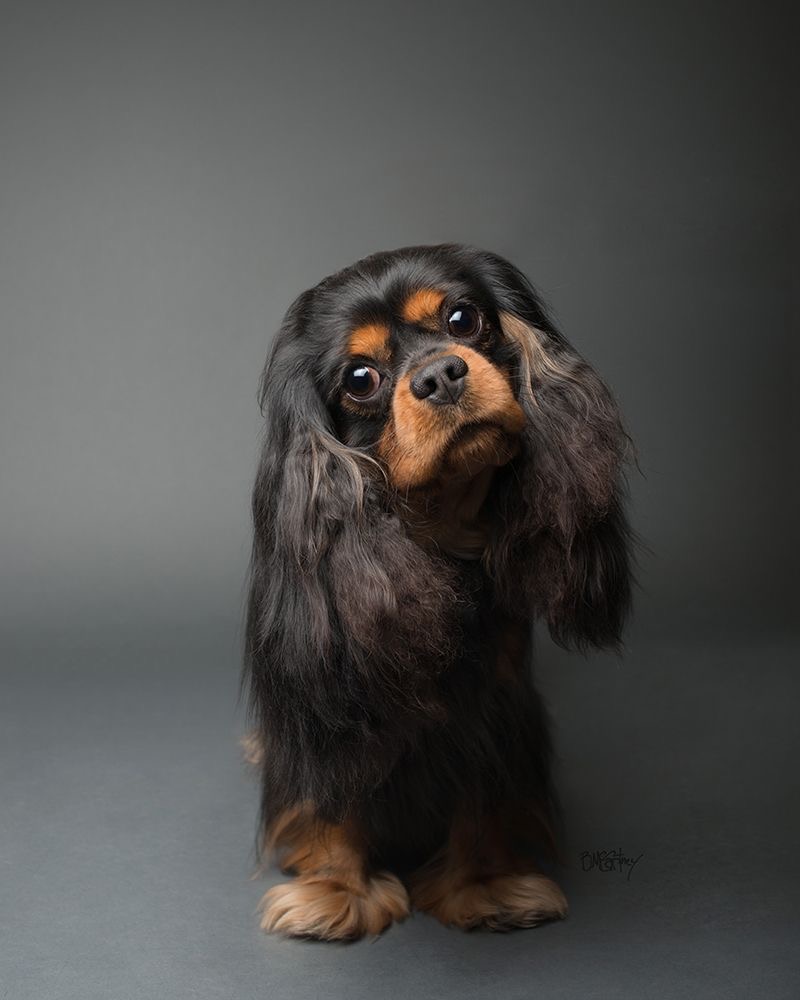 *    Winter  2014 -   Dee is the proud mother of two adorable Ruby boys and a stunning Black & Tan girl by AKC Grand Champion Nordic Hills Forget Me Not Gordon.  Gordon is out of CH Kimark Power Play and GCH Sorata Nordic Hills Marilyn.   He is co-owned with Jodi Parker and Sarah Parker.  Gordon has a perfect MRI and all his health testing that is also listed on OFFA.  Gordon is a stunning young boy and we are thrilled that we have now such a stunning litter!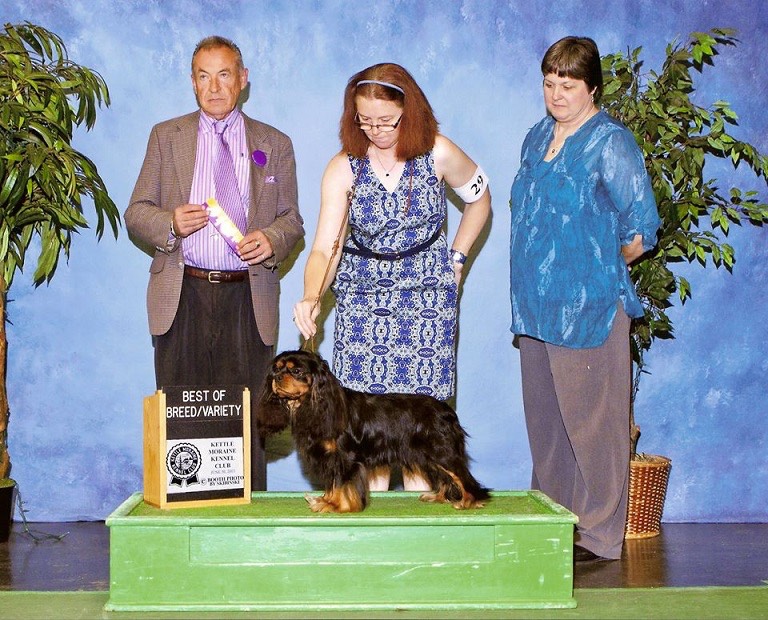 AKC GCH Nordic Hills Forget Me Not Gordon  
                                                        Dee x Gordon:
LynWood Little Black Dress - Audrey  - at LynWood
LynWood Little Red Vest - Diego owned by Gretchen & Chris
LynWood Little Red Tie - Bo owned by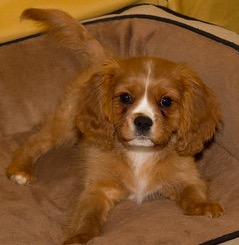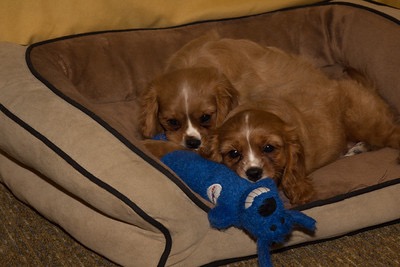 * 2013  Dee is now the proud mother of two lovely girls from Canadian CH Wyredell Starry Knight (Kyle) who is proudly owned by Pat & Harry Barrington in Canada.   Kyle is a lovely Tri color and has an excellent MRI scan for CM/SM.  Kyle comes from a long line of healthy ancestors.  I fell in love with his wonderful easy going Cavalier temperament.  
     Dee spent a couple of weeks in Canada with Pat and Harry and I was not sure if we were going to get her back!!  She has a way of warming peoples' hearts one warm melting glance at a time.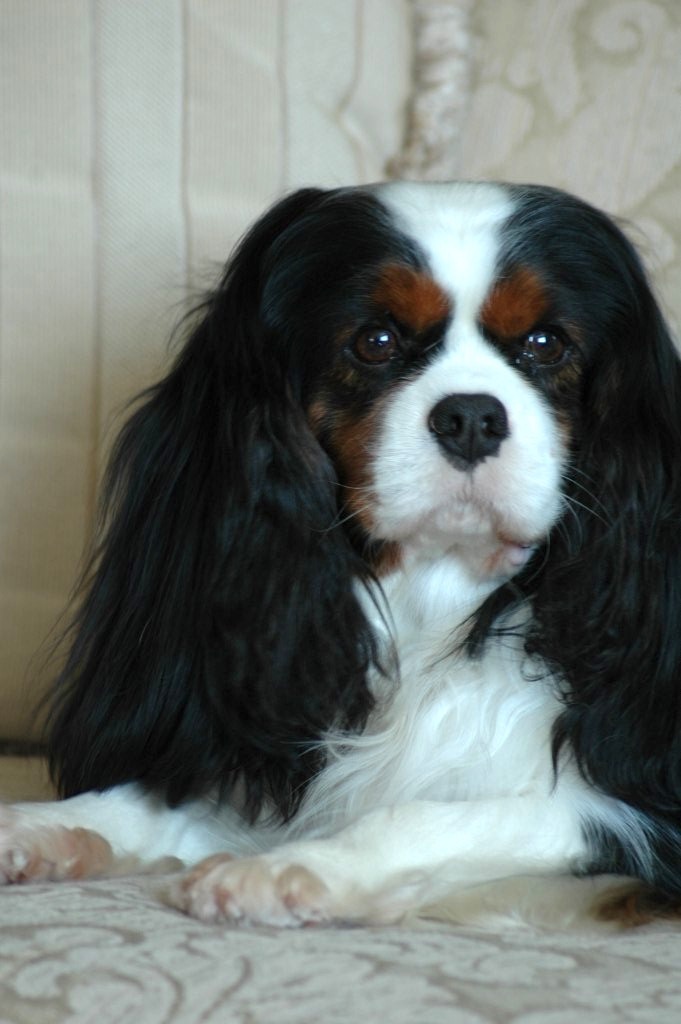 Canadian CH Wyredell Starry Knight - Kyle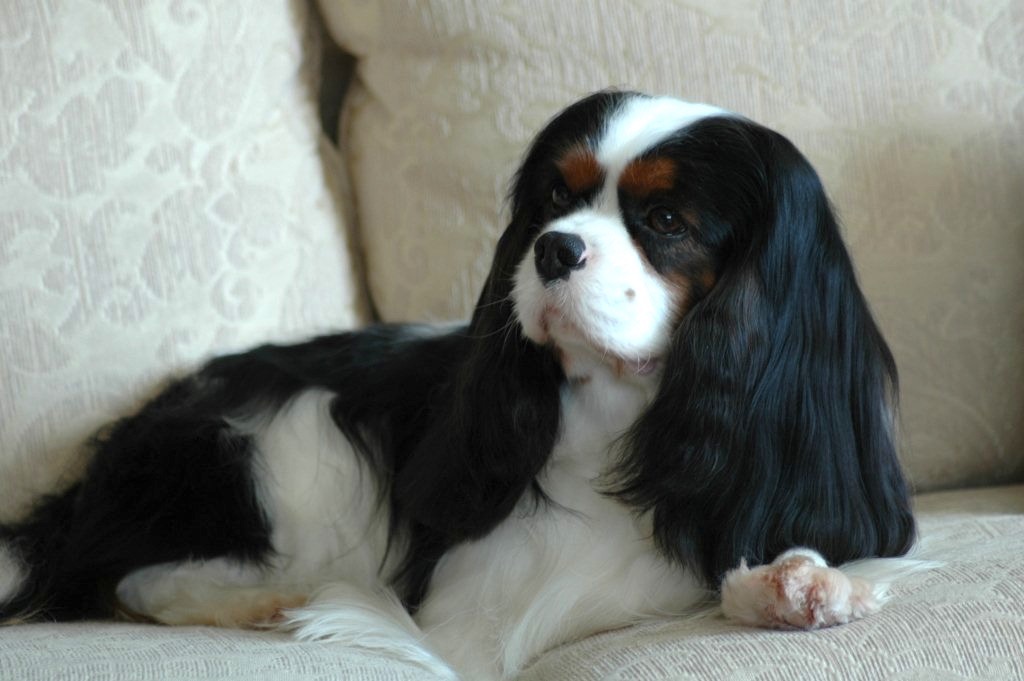 Dee's Daughters are Pink and Pepper: 
LynWood Pepper Corn  - Pepper  

LynWood Haute Couture - Pink  seen below who now lives with Linda and Woody.  Pink is growing up fast and looking forward to green grass again as the weather in North Chicago has been quite cold on growing feet.