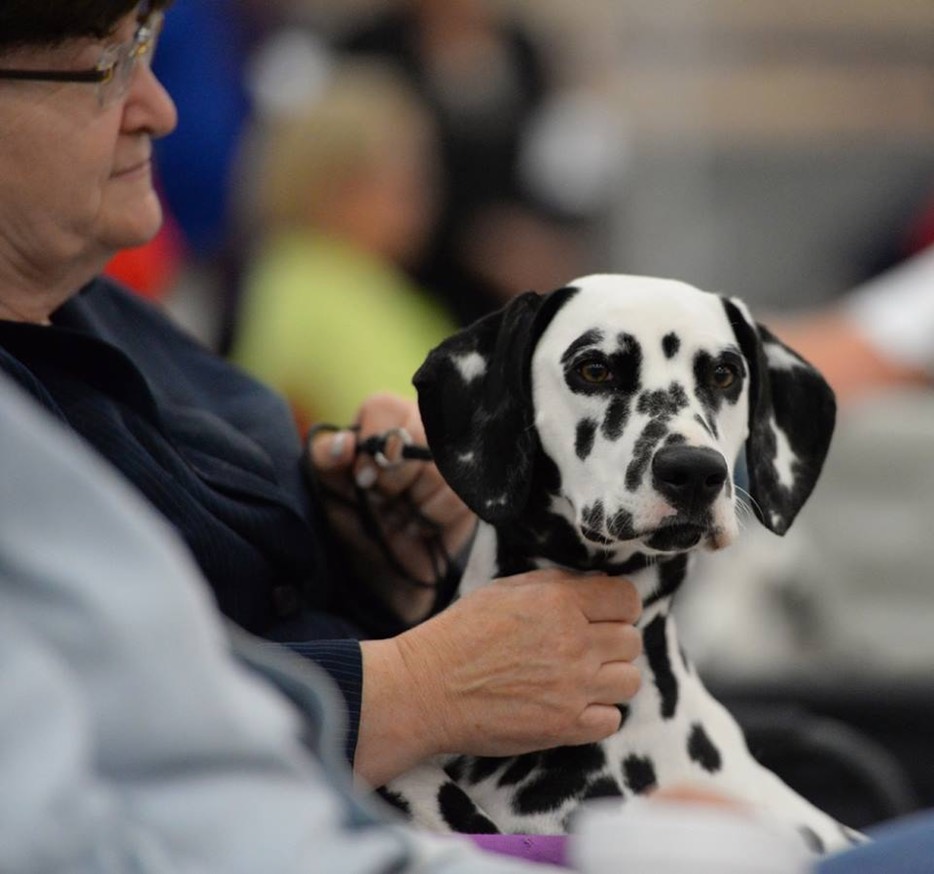 Meg and Mike Hennessy have been dear friends of Susan Shidler for many years.  Meg has co-owned and shown several Cavaliers over the years with Sue.   When Woody and I moved up to Chicago, they took us in like family.   Meg and Mike are unbelievably kind and fun to be around.  
  Their kennel prefix of Snowood is well respected with 30 plus years in the greater Chicago area and across the US.  As a Breeder and AKC Judge, Meg has bred, raised and personally shown over a 100 homebred Dalmatian Champions and multiple Best In Show Dalmations   This does not include dogs that they have placed or from stud services.   Now there are several Cavalier Champions with Snowood prefix.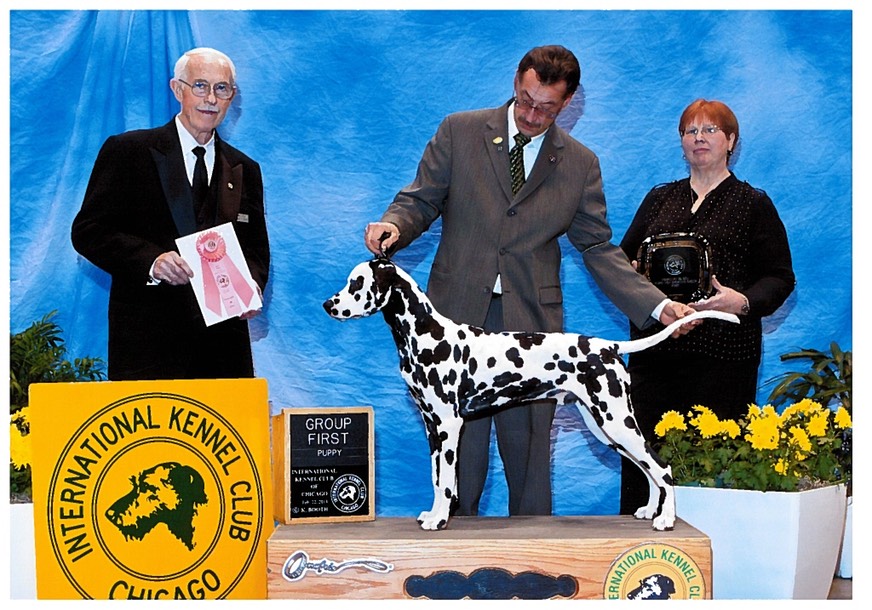 At the Dalmatian Specialties they have won everything form Best in Sweepstakes to Best of Breed.   At All-Breed Dog Show their Dalmatians have gone  Best of Breed many times, won Multi Groups, Group Placements and have gone Best in Show.  
  With Meg, the grass never grows under the van or motorhome if there is a dog-show near by.  She loves to show her Dalmatians and Cavaliers.  
   As a very accomplished AKC Judge, Meg has judged a number of Dalmatian Specialties including the National twice.  Meg on the front page of the Spotter Magazine presenting the Best in Specialty show ribbon for the Dalmatian National 2015.  I think the ribbon is about as big as Meg!!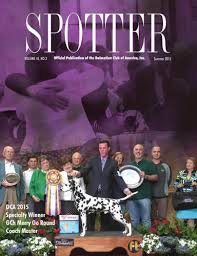 Meg is a wealth of knowledge from rearing and raising puppies, feeding of raw diets, showing and handling and more.  Health, temperament, structure and breed type is very important.  She has brought all the same standards that she looks in a Dalmatians to the breeding program our group breeding program of Cavaliers.  
   Woody and I are blessed to have such wonderful friends.  Meg and Mike have helped to fine tune our breeding program in so many ways.  Meg has really made our Cavaliers shine in the ring.  
   If you want to learn more about Meg's Dalmatians you can click here for Snowood.net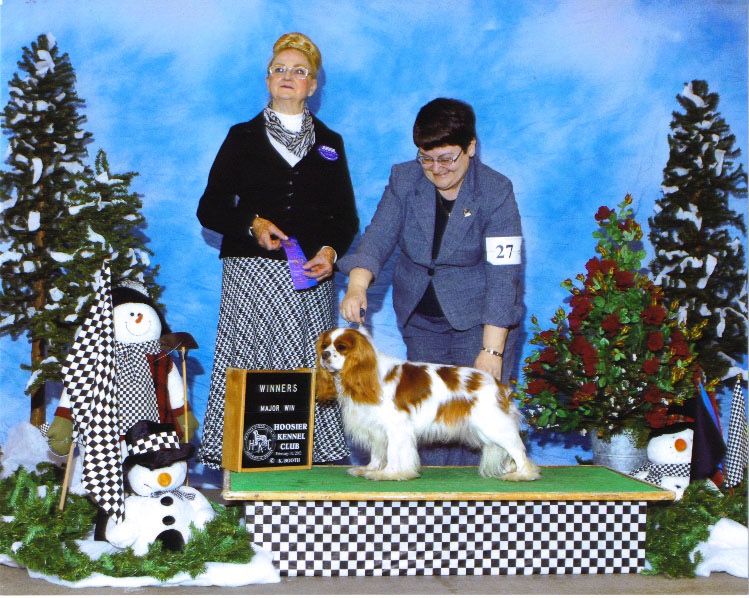 Meg and Tucker - Champion SevenWoods Winter Berry at LynWood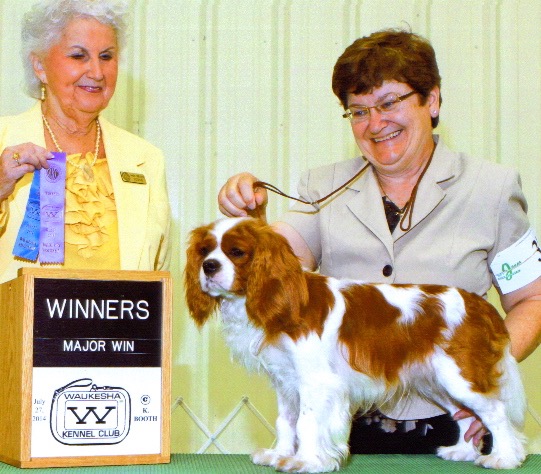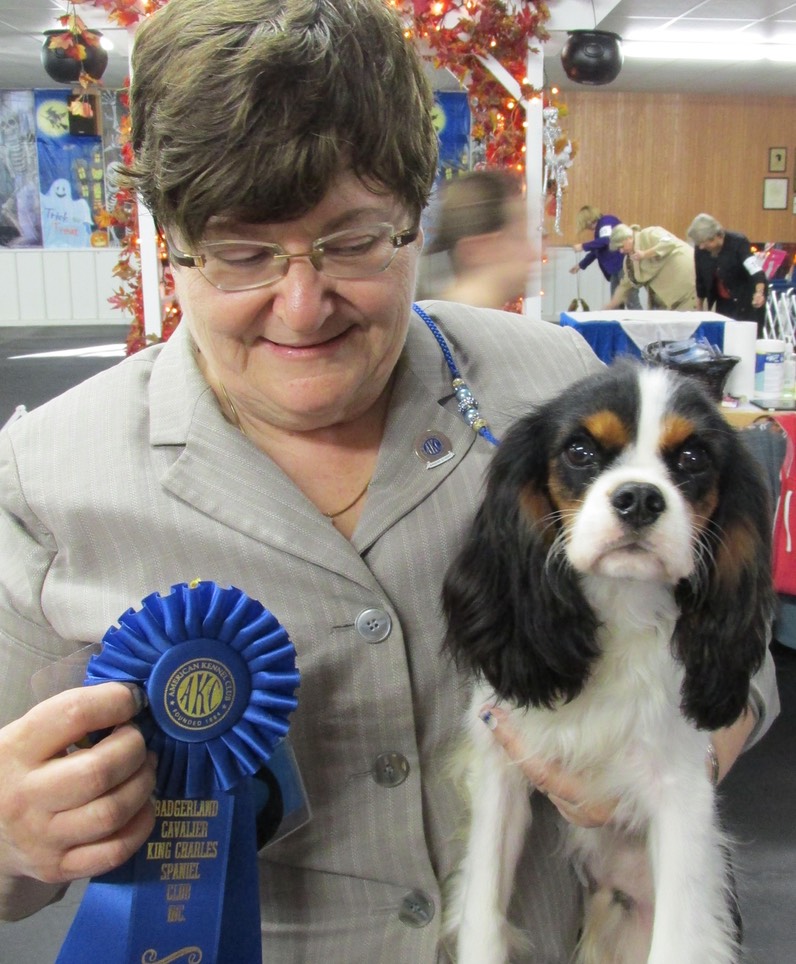 Jean Luc who lives with Meg is co-owned with Susan Shidler and Linda Baird.  He is just stepping out and shown above at the Badgerland Cavalier Specialty as his first show.  Winning his classes both days.  SevenWoods French Connection by LynWood.  
 Jean Luc had a wonderful show career and is now retired.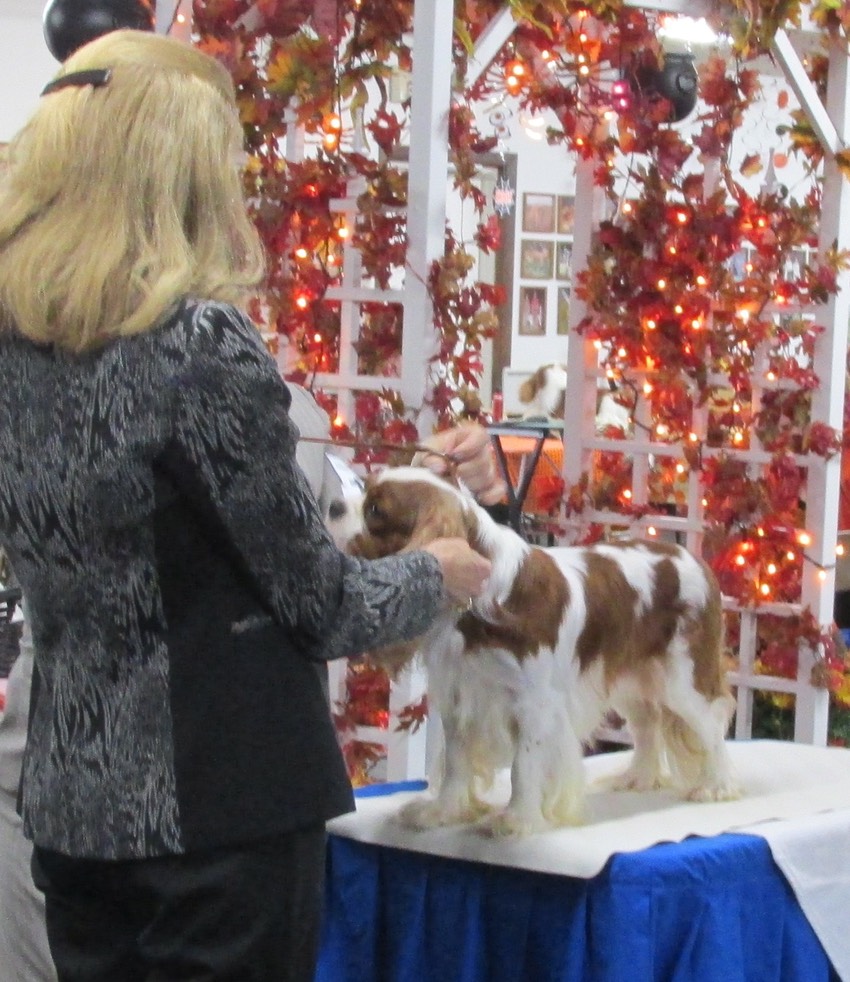 Ten - Champion TriWood Perfect Ten- is Meg's heart dog.. he is her 10th Champion  Bred by Linda, Sue and Meg and use the prefix TriWood - LynWood, SevenWoods and SnoWood.  
Ten's litter brother Hunter is the one in the Movie the Age of Adaline and their litter sister Marilyn Monroe is on our website here.  
Meg is always in the Rings showing her Dalmatians such as Red going Best Puppy in Show and Boo winning his Grand Championship below.