There are four new Flea Meds on the market: Bravecto,  Nexgard, Simpatico and Frontline Gold.  These new line of oral drugs that are either once or every 3 months kill fleas, ticks and everything else  … as GREAT as they sound, they have a very DARK SIDE!
They are a chew tablet that circulates in the blood and when  flea or tick bites your dog, it's exposed to the chemical and dies by attacking the nervous system.  It inhibits the function of the neurotransmitter gamma aminobutyric acid GABA receptor and glutamate receptor and woks on the neuromuscular junction in insects.  … In other words they work by destroying the insects' nervous system.  
How does this affect dogs?  Vomiting, lethargy and diarrhea are the most common side effects.  Seizures, lameness, Neurological issues and loss of red blood cells for Anorexia.   
Then, what happened was a lot of dogs started getting sick and dying.  Unfortunately, it is NOT easy to report the issues and many Veterinarians are not always willing to admit that the 'new' flea and tick insecticide they just Rx was the cause.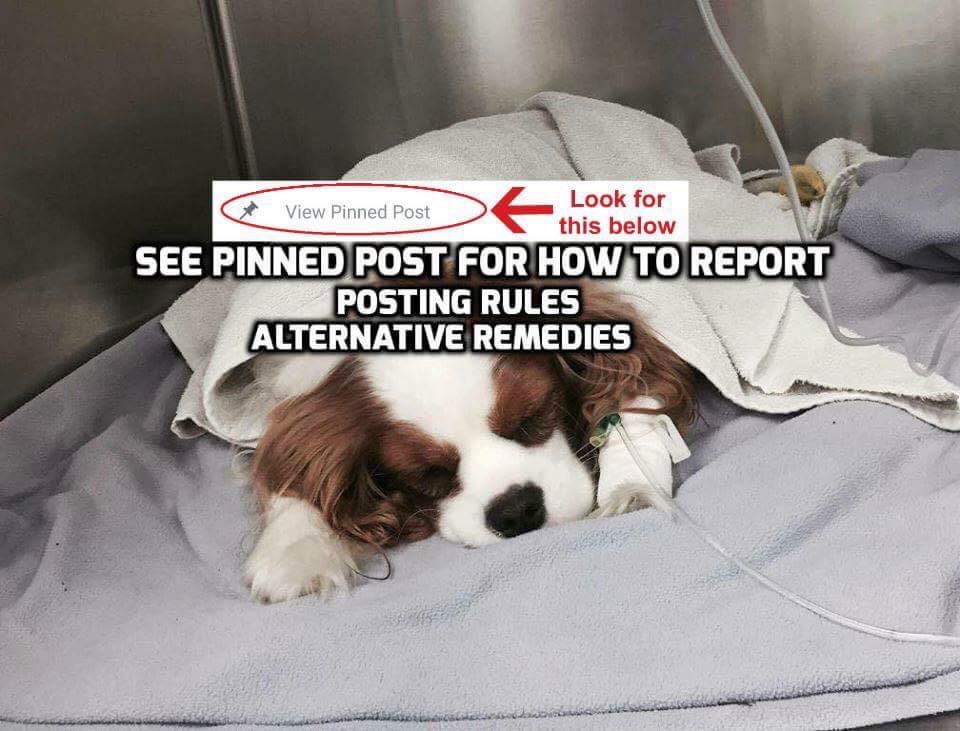 FaceBook Group called  Does Bravest Kill Dogs?  
was started by a dear friend Susan Wolf that tragically lost her beloved Cavalier in less than one week after administering Bravecto.  She started what she thought would be a simple page on Facebook seeing if others had had the same experiences.  In two years there are now 6 other sites for Bravecto in German, French, one in Australia and Africa and now there are other sites that deal with Nexgard and Simpatico.  
  There are over 30,000 members on the US site alone.  The members are not there because they are socializing!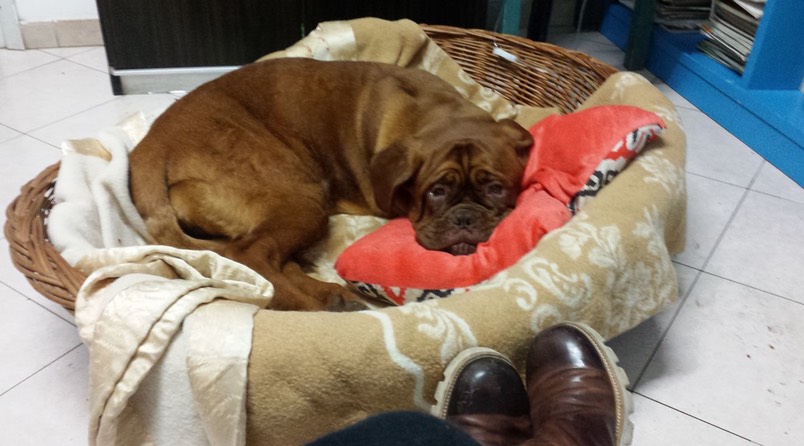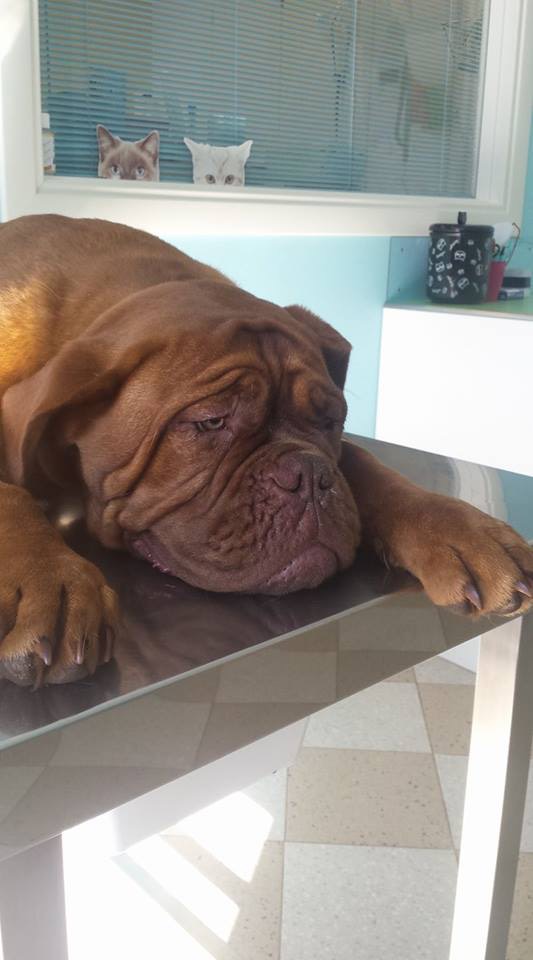 One example is this is beautiful 10 month old bull mastiff was owned by a veterinarian Birdie Orsini.  Within 24 hours after being given Bravecto she became partially paralyzed…. hmmm just like insects? Birdie had no where to turn except the FaceBook page Does Bravecto Kill dogs.   Birdie rallied all her specialists and Veterinarian friends and unfortunately, once administered, there is no antidote. On Valentine's day, Birdie posted "She's dying" She passed a week later at the age of 11 months. Daily there are posts from frantic pet owners.
Many that post are frustrated such as the posting below.  Most corporate vet clinics make a great deal of revenue from the sales of these products.  This is one reason why I choose to use a AAHA Accredited Veterinary Hospital.  Only about 3% are and it is worth every penny! I also only use independently owned Veterinarian clinics.  Those Veterinarians have the choices of what drugs, medications, treatment plans and insecticides they feel are the best for me and my Cavaliers.  They do not have to follow specific guidelines or have quotas to make on dog food, flea preventatives or excessive tests that are considered 'standard of care'.  
I posted previously about my two dogs getting sick from bravecto on the second dose. I did call Merck and opened two cases. They called my vet who in turn called me and said Merck was going to reimburse me for the vet bills (my one dog was in the hospital for three days).I feel like they are just trying to shut me up.When I asked my vet what I can do for them to stop selling bravecto, she said it is out of her hands. She works for VCA, which is a small animal hospital with over 600 sites in the USA and Canada.My question is--what can I do next ?? To stop the selling of bravest??  
Veterinarians such as Dr. Judy Morgan DVM, Dr. Jean Dodds and Dr. Susan Barrett have all spoken openly about this new class of insecticides used as oral flea preventatives.   There are now articles written in the UK and recently a TV News program in GA.   
Unfortunately, Merck is a very large company and this insecticide is being used world wide.  Many people have had excellent results.  Many have not.  
LynWood Cavaliers has suffered two losses of very young healthy Cavaliers that had perfect health exams on that day they were Rx Bravecto and both passed one week to after being given the 'new flea medicine' by their veterinarian.  Another suffered neurological issues one hour after being given Nexguard.  All were given emergency specialty veterinary care that could not save them.  
I can't tell you what to do.  I can only tell you that none of my Cavaliers will never have these insecticides.   
I will be writing an article on how to repel fleas and ticks vs giving our dogs insecticides that have warnings that we should not even use bare hands to handle the medication.  At this time we only use FRONTLINE PLUS  ( not the new gold…. only the PLUS)